The Best Private Members Clubs in London
Members clubs are popping up all over town, but which are really worth your time? We have visited some of the most well known private members clubs in London to discover the best ones, from the best places to drink and dance, to places that let you unleash your inner boss!
Here is our list of the best private members clubs in London:
Blacks Club
Blacks Club hidden behind the black door in Soho is an opulent and decadent members club. Paying homage to its Georgian features, Blacks Club offers luxurious food, fruity cocktails and a warming environment, a perfect place for a candlelit dinner with friends. The club also offers music events, poetry nights, supper clubs, members meet and greet and much more.
Joining Fee £250
Full Membership £525
Dual/ Couple £750
Under 30's £300
Overseas £350
Out of Town £400
Century club
Century Club has a real essence of exclusivity to it, with it's very well-hidden entrance door in bustling Soho. An ideal space for both work and play, Century offers classy cocktail lounges, meeting rooms and event spaces and even has the luxury of a roof terrace - perfect for soaking up some evening sun.
Annual £750
Out of Town £550
Under 30 £400
Lanesborough club & spa
The stunning Lanesborough club describes itself as a 'luxurious sanctuary of health and relaxation in a convenient central London location'...and it offers exactly that.
Members can switch off from fast-paced, city life to relax in the lobby and seating areas, dine in the restaurant, sleep in one of the beautiful bedrooms or get fit and pamper themselves in the gym and tranquil spa.
Joining Fee £2000
Full membership £6,000
Annabel's
The highly coveted Annabel's Members club in Berkeley Square has a global reputation of world-class service. It's regularly frequented by high-profile faces and celebrities and boasts multiple floors in the Grade I listed mansion house.
After the recent refurbishment, we were curious to see how the club has changed. With themed rooms, ranging from a jungle themed bar and nightclub, a quintessential English garden and a Mexican themed restaurant, you will be taken on a journey of discovery every time they visit, and will not be disappointed!
Annual (under 27's) - £750 + joining fee
Annual (Under 35's) - £1,500 + joining fee
Annual (Over 35's) - £2,750 + joining fee
Home house
Home House is one of the biggest members' clubs in London, with 3 houses, a courtyard and a gym, they certainly do their upmost to make you feel at home. This is one of our favourite spots for meetings, so if you are looking for a place to do business with the occasional lunch-time workout, this is the place for you!
For those who are looking for after work entertainment, Home House certainly has plenty to choose from, with regular members events, music evenings and brunches, you will not be short on choices.
Full (35+) - £1,940 + £299 joining fee
Full (under 35) - £1,275 + £299 joining fee
Social (after 6pm) - £890 + £299 joining fee
The Arts Club
Hands down our favourite club (ok ok, we might be biased as we often get to work from here thanks to our founder being a member here for years!)
Hidden on Dover street in Mayfair, nestled between patisseries, classic book shops, art galleries and designer shops, The Arts Club oozes sophistication and luxury. The club embraces contemporary art and sculptures and also holds fantastic events for members including a rich schedule of music acts from soul to strings and big bands, art events, talks and plenty more.
Full Adult (age 30+) - £2000 + £2000 joining fee
Young person (21-29) - £1000 + £1000 joining fee
Disrepute Club
If you're looking for a fun and glamorous night out, then Disrepute Club between Kingly Court and Carnaby Street is the perfect haunt.
The club has such a warm and cosy sixties vibe, it is one of our favourite Friday night spot! It oozes class with delicious creative cocktails and great music.
Membership: £150 for the first year
Tramp club
Open since 1969, Tramp Club has hosted many showbiz events and parties with impeccable service and a touch of luxury.
Will dark, enticing interiors and attentive staff Tramp is a great place to start with drinks after the end of a long week, followed by a sumptuous supper, ending with plenty of dancing well into the night! Having opened its doors to legends such as Frank Sinatra, The Beatles and more, Tramp is legendary for it's parties and events.
Membership: £1000 per year
One Alfred Place
For a reliable and accessible working environment, One Alfred Place is a unique private members club for those looking to do business in style. With workstations, hot desks and boardrooms, One Alfred Place has everything you need to work solo, in a group or for delivering a kick-ass presentation.
Premium Membership - £3000
120 Membership (access 2-3 times a week) - £2000
Cluster Membership (1-2 month visits) - £1,200
Library Club
Nestled in the Theatreland of London, Library Club is a perfect space for those wanting to find an escape and remain inspired through literature, drama and design.
It's laid back atmosphere means its a great place to hold meetings, meet friends for coffee or spend the day working in the company of others. They also host regular book clubs, art exhibitions, private talks, live music events and more, ensuring you can both work and play at Library Club.
£1,100 for the first year
Membership (under 30) - £700 for the first year
Allbright
Allbright is a Private Members Club for women in Mayfair, where members are encouraged to work, play and pamper together as a network of like-minded women. Featuring a restaurant, bar areas, meeting rooms, a gym and a salon, women can spend their whole day in the club meeting their every need. Allbright also hold regular business-inspired events with well-known speakers and influencers.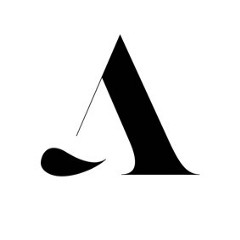 Annual - £750 + £300 joining fee
Under 27 - £675 + £300 joining fee
Mortimer house
Full of lush greenery, exposed brickwork and stylish furnishings, Mortimer House is a go-to venue for wining, dining, meetings, exercising and relaxing. Spread across six floors, Mortimer House also has a delicious Mediterranean restaurant which is open to members and the public.
Social - £100
Traveller - £250
Resident - £500
Home - From £1,000
Home (Study) -From £6,000
Albert's at Beaumont House
Recently re-opened in the heart of Chelsea on Kings Road, Albert's is located over three floors with a restaurant, lounge area and champagne bar on the penthouse floor. Albert's displays English charm with Italian influences and is effortlessly stylish.
£650 per year + £250 joining fee
South Kensington Club
The South Kensington Club is a haven for the health-conscious looking to unwind and relax with an element of escapism from hectic city life. With a state of the art fitness studio offering yoga, spinning and pilates along with private plunge pools, sensual salons and Mediterranean inspired relaxation areas. Finish a day of relaxation in their Italian-inspired restaurant that serves delicious pizzas.
£3,500 per year + £1,000 joining fee
Do you want access to some of these clubs?