Wacaco Nanopresso Portable Espresso Machine With Travel Case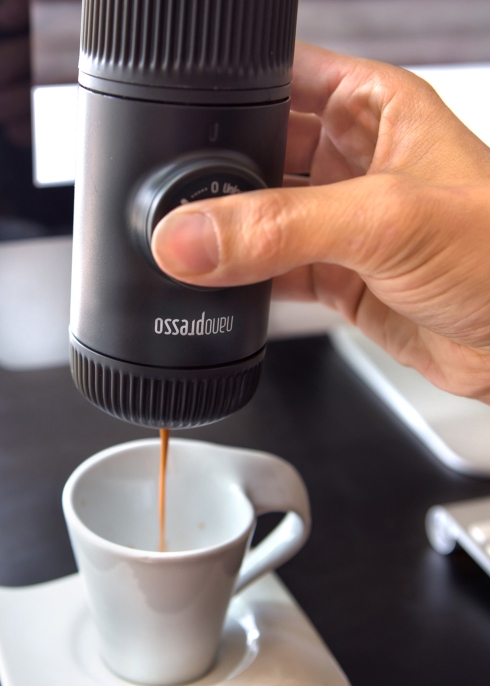 Wacaco Nanopresso Portable Espresso Machine With Travel Case
A pocket barista, Nanopresso allows you to create a perfect espresso topped with a dense crema absolutely anywhere.
At under 16cm long and weighing less than 350g, Nanopresso is Wacaco's smallest and most travel-friendly portable espresso maker yet. Despite its diminutive stature, this robust BPA-free machine boasts an 80ml water tank – perfect for sharing or for a double shot when you need it most.
Wacaco's patented piston pumping system can produce a steady pressure of up to 261psi, that's similar to that achieved by the boiler of a steam locomotive, resulting in a wonderfully smooth coffee. This model comes with a hard EVA travel case with a soft fabric lining to protect your Nanopresso on the move. It's also possible to purchase the NS Capsule Adaptor, which allows you to use Nespresso®* compatible pods in your Nanopresso.
Available at Harvey Nichols, £70.00