The Best Coffee-Table Books To Browse & Enjoy
It's not every day you can sit down and enjoy a good book, but every now-and-again it can feel so relaxing to simply relax on the sofa and indulge in a beautiful coffee-table book, perfect for picking up and putting down, flicking through, and feasting your eyes upon. From travel guides to artistic-tomes, why not invest in a new book that will inspire you and is a sure- set way to make you smile. Maybe they will grace your coffee table, maybe they will just be kept in the privacy of your loo - either way, every household needs a selection of unusual books that you or your guests can peruse when the moment strikes.
100 All-Time favourite movies
Available at Taschen, £35.00
This collection profiles 100 of the finest films in cinema history. Traversing every genre, the book presents classic, cult, famous, and lesser-known films. Each masterpiece is introduced with essential information, film stills, and original posters. From Metropolisto Annie Hall, celebrate the art of the silver screen and find abundant inspiration for those movie nights in.
The Stories Behind The Photographs
Available At Harvey Nichols, £39.95,
Discover the works of one of today's finest and most daring image-makers, Steve McCurry, from the last thirty years, with insights into how this celebrated photographer finds, takes and develops his iconic photographs from around the world. Combining newly commissioned essays, notes and musings, with over 100 full-colour photo plates, Untold, The Stories Behind The Photographs is a glorious book to flick through, for goggling in awe at, and enjoying.
Available at Taschen, £15.00
This kaleidoscopic catalogue brings new meaning to the idea of "album art." Celebrate vinyl not only for the integrity of its sound, but also for its artistic potential as a material form. Spanning over 500 show-stopping records—from The Beatles to Bon Jovi, glow-in-the-dark effects to butterfly-shaped discs—discover how daring shapes, colors, and designs fashioned the identities of era-defining records and artists.
Europe gift box
Available at Net-A-Porter, £65.00
One for the travel lovers, the Luxe City Guides box set, exclusive to Net-A-Porter, offers you perfect reading material for planning your next adventure. This set focuses on Berlin, Barcelona, Amsterdam, Venice and Istanbul, but rest-assured there are plenty of different sets for you to discover. With these 5 little guides, you can browse the best tips and insights on where to stay, eat, shop and people spot on your travels. Ideal for inspiration and dreaming up your next destination to discover.
Available at Harvey Nichols, £29.95,
This epic book explores architecture from across the 20th and 21st centuries that have a special relationship with the natural world, featuring 60 stunning works of contemporary architecture. Visually breathtaking, Elemental Living provides a captivating insight into the marvels of natural landscapes, living spaces and architecture interacting together.
Available at Harvey Nichols, £29.95,
This is your ultimate guide t0 25 years of contemporary art. Frieze is undoubtedly the world's leading contemporary art magazine, with an impressive catalogue of articles, interviews and essays. Bringing together a collection of pieces curated especially for this book, Frieze A to Z of Contemporary Art allows you an opportunity to explore a broad range of insights and ideas. With subjects from photography to museums to television all at your fingertips, this A-Z is the ideal introduction into the world of contemporary art and our dynamic visual culture.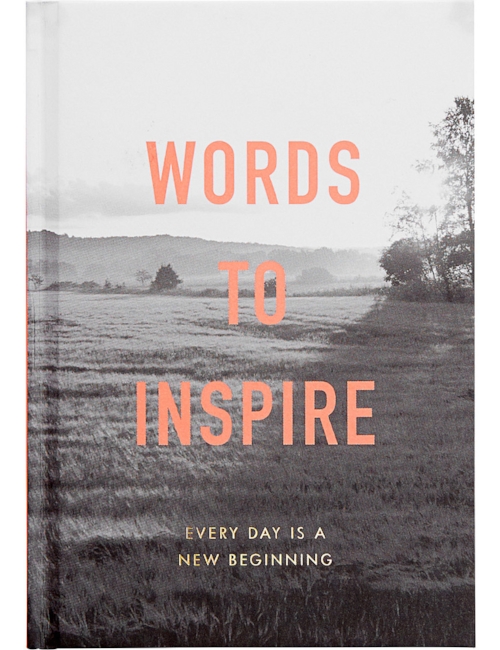 Kikki. k: Words to inspire
Available at Selfridges, £15.00
Perfect for picking up and dipping into, Words to Inspire celebrates the power of words and stylish design with over 130 quotes from the likes of Roald Dahl and Eleanor Roosevelt. A delightful book that will inspire and motivate you on in your day-to-day life, this book opens the doors for looking ahead to your future aspirations with positivity and excitement.
Available at Taschen, £50.00
Celebrate "the Raphael of flowers," Pierre-Joseph Redouté. This elegant catalogue gathers all engravings from his masterful volumes Roses and Selection of the Most Beautiful Flowers, alongside the most astounding pieces from The Lilies. Astonishing with his admixture of accuracy and beauty, Redouté transports the reader to the magnificent greenhouses and gardens of a bygone Paris.
Annie Liebovitz: POrtraits 2005-2016
Available at Net-A-Porter, £70.00
This hard-back masterpiece celebrates the iconic works of world-renowned photographer Annie Leibovitz. Featuring 150 of the photographer's most stand-out portraits, together with never-before-published shots, this work captures the scale of her success and just how many famous faces she has captured throughout her career and why she is one of the great photographers of our time.
"When I say I want to photograph someone, what it really means is that I'd like to know them. Anyone I know I photograph..."
Annie Leibovitz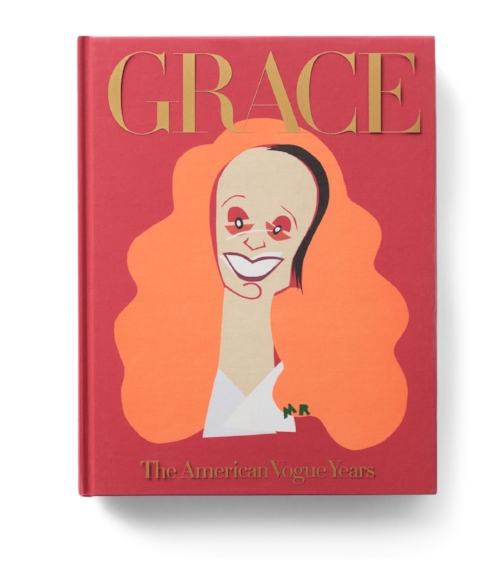 Grace:The american vogue years book
Available at Harrods, £34.95
One of American Vogue's most celebrated editors, Grace Coddington has collaborated with so many great talents throughout her career, from Annie Leibovitz, above, to Mert Alas. Filled with personality and passion, this wonderful book is a perfect gift for any fashion-enthusiast, combining stories and images that provide a fabulous insight into the workings behind the iconic Vogue magazine.
Available at Taschen, £35.00
Innovations at Home. Exceptional contemporary houses from Chile to Croatia to China.
A truly modern home must meet many demands; community, privacy, sustainability, and the quirks of its inhabitants. This two-volume compendium surveys 100 of the most outstanding examples of residential architecture, telling the story of each house through photographs, plans, and architect biographies. Featured talents include Shigeru Ban, Tadao Ando, Zaha Hadid, and many more.